Pompano Beach Arts has announced the City's inaugural Jazz Fest, featuring a dynamic lineup of music icons.
The star-studded festival kicks off at The Great Lawn along the beach for an evening concert with ten-time Grammy® Award-winner Arturo Sandoval on Friday, January 28, 2022 at 8 pm. Day two is an immersive musical extravaganza at the Pompano Beach Cultural Center. During the afternoon, the center's ArtsPlaza will be filled with the sounds of legendary artists including Sammy Figueroa, Bryan Lynch, Magela Herrera, Ashley Pezzotti, in addition to emerging and student artists under the direction of Grammy Award-winning professor Dr. Ed Calle. In the evening, Grammy® and Tony® Award-winner, singer Dee Dee Bridgewater, takes the stage inside the center's theater. Jazz Fest Pompano Beach is a partnership with KCC Productions, a well-known concert and festival production company.
"Jazz Fest Pompano Beach is an extraordinary opportunity to experience some of the greatest musicians of our time," said Phyllis Korab, Director, Cultural Affairs Department. "We are honored to invite jazz lovers, from all over South Florida and beyond, to enjoy our City's amenities and participate in this inaugural event."
Friday, January 28 | 8pm
Arturo Sandoval
Jazz Fest Pompano Beach starts making waves Friday evening at the City's stunning beachfront. The recently redeveloped area now boasts world-class restaurants, a new Hilton hotel and the stunning Fisher Family pier. The Great Lawn will be the site of the concert by Arturo Sandoval with special guest vocalist Ashley Pezzotti and Master of Ceremonies Grammy® Award-Winner Nestor Torres.
A world-renowned trumpeter, pianist and composer Arturo Sandoval will perform a spectacular set of original music with homages to legends including Charlie Parker, Dizzy Gillespie and Clifford Brown. A limited number of VIP tickets are available for this event $65. General Admission is free, guests are asked to bring lawn chairs or blankets, and RSVPs via the website are requested.
Saturday, January 29 | 12 pm – 6 pm
Jazz Fest on the ArtsPlaza
On Saturday, the festival heads Downtown, as the Pompano Beach Cultural Center's ArtsPlaza comes to life with two stages, food trucks, a jazz bar and festival vendors. A stellar line-up of musicians will be hitting the high notes for the enjoyment of jazz enthusiasts and casual fans alike. In addition, there will be meet-n-greet opportunities and a Student Stage, featuring exceptional musicians from Miami Dade College, under the direction of Grammy Award-winning Dr. Ed Calle. General Admission is free, guests are asked to bring lawn chairs or blankets, and RSVPs via the website are requested
Saturday Afternoon Artists Scheduled:
Magela Herrera @ 12:00 PM
Magela Herrera grew up between two worlds: one her family's deep ties to a large set of unique traditions influenced mostly by west African and European; the other the years she spent learning and studying classical music at the Conservatory of Music in her native Havana. She is an Afro-Cuban flautist and vocalist who has toured worldwide developing a unique timbre, phrasing technique, rhythm and melodic skills on the flute.
Brian Lynch @ 1:30 PM
Trumpeter Brian Lynch is a vital force and emergent legend within both the hardcore and Latin Jazz communities. The multi-Grammy© Award winner has been a valued collaborator with jazz artists such as Benny Golson, Toshiko Akiyoshi, and Charles McPherson; Latin music icons as diverse as Hector LaVoe and Lila Downs; and pop luminaries such as Prince.
Ashley Pezzotti @ 3:00 PM
Ashley Pezzotti is a vocalist currently living in Miami, Florida. At the young age of 21 years old, Ashley has already performed with Grammy award winning artists including Keith Urban, Latin singer Juanes, Chick Corea, Delfeayo Marsalis, Vampire Weekend, and Arturo Sandoval.
Sammy Figueroa @ 4:30 PM
Sammy Figueroa has long been regarded as one of the world's great musicians. As one of the music's leading percussionists he has played on countless records and is well-known for his versatility in a multitude of musical styles. Besides playing with some of the world's greatest pop stars, such as David Bowie, Chaka Khan and Mariah Carey, Sammy has also played with a multitude of distinguished jazz artists including Miles Davis, Sonny Rollins, Quincy Jones, George Benson, and many, many more.
Latin Grammy Award winning Nestor Torres' rhythmic and mellifluous flute sound remains in a class all by itself. His distinctive musicianship has collaborations with diverse artists such as Gloria Estefan, Kenny Loggins, Dave Mathews, Herbie Hancock, Tito Puente, Michael Camilo, Paquito D' Rivera and Arturo Sandoval; as well as performances with the Cleveland, Singapore, and New World Symphony Orchestras among many others, are testament to the remarkable journey of an artist who continues to grow and enrich the lives of those who experience his talents
Saturday, January 29 | 8pm | $65
Dee Dee Bridgewater
Three-time Grammy® Award-winning jazz artist and legendary theatre star, Dee Dee Bridgewater headlines the final concert of the Pompano Beach Jazz Fest inside the theater of the Pompano Beach Cultural Center. The Tony Award winner, for her role as Glenda the Good Witch in The Wiz, has garnered world-wide acclaim for her incomparable style and ability to mesmerize audiences with her signature renditions of jazz, pop and Broadway favorites. Ticket prices are $65.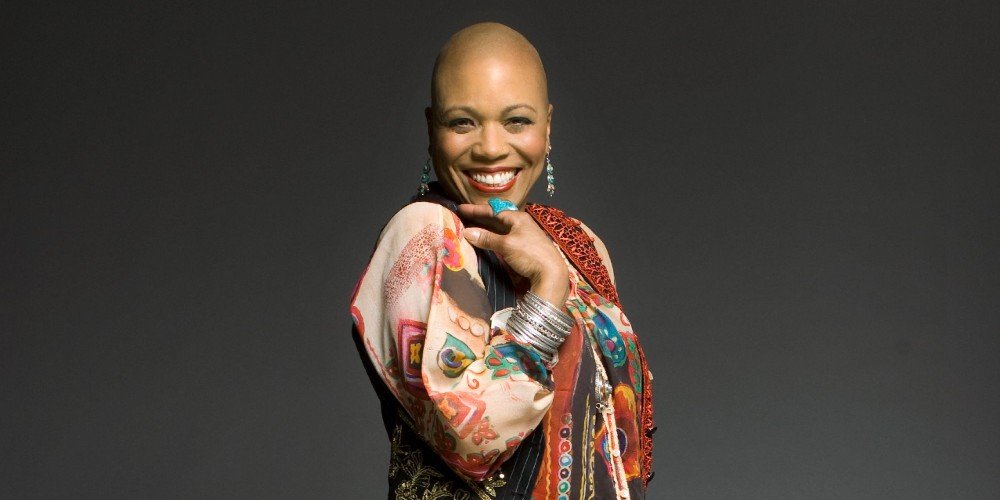 Sponsorships, concert times, additional information and ticket information will be regularly updated at www.pompanobeacharts.org/jazzfest.