Tweet
THINGS TO DO IN MIAMI: 10 OF OUR FAVE ART & CULTURE EVENTS!
South Florida is truly a mecca of sun, fun, and culture. Whether it's working on that perfect tan, watersports, multicultural foods and music, Miami is also home to world-renowned art festivals, museums, theater, and literary events. So what are the best things to do in Miami? With so many cultural activities to choose from, it was difficult narrowing our choices down, but we managed to compile a list highlighting some of the best things to do in Miami to get the beach ball rolling.
1 - WYNWOOD ART WALK:
Attention all you art lovers out there! Take a walk on the Wynwood side! This awesome event takes place on the Second Saturday of every month. It features art dealers, galleries, collections, artist studios, alternative art spaces, and dining hot spots, strengthening the concept of a true art district and boosting Miami's international image. Thousands of people, looking for fabulous things to do in Miami, crowd the streets to have a great night out and enjoy the Miami Art Scene. You should be one of them!
Just north of downtown Miami, between 23st and 30th streets and NW 2nd Ave.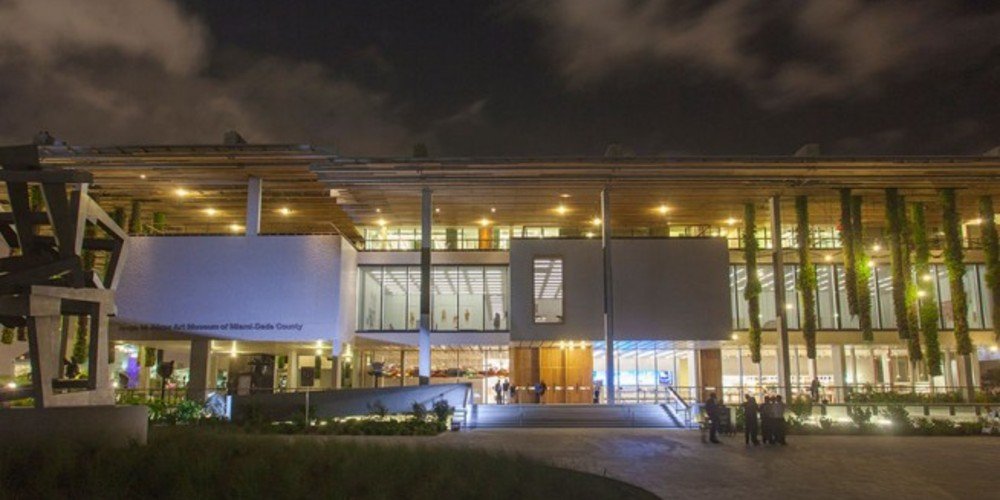 2 - PEREZ MUSEUM MIAMI:
Do you like your museums "modern" and with a "global flare?" Have we got the museum for you! Pérez Art Museum Miami (PAMM) is a modern and contemporary art museum dedicated to collecting and exhibiting international art of the 20th and 21st centuries. This fab museum serves our diverse South Florida population, where a unique confluence of Caribbean, North and South American cultures adds vibrancy and texture to our cultural hot spot. The city's thriving community of artists, designers and collectors are driving Miami's demand for a world-class museum and dynamic center of visual arts education. PAMM transformed Museum Park into a central destination on Miami's cultural map, promotes progressive arts education, builds community cohesiveness and contributes substantially to downtown revitalization. A must add to your "things to do in Miami" list!
1103 Biscayne Blvd. Miami
305.375.3000
3 - WORLD EROTIC ART MUSEUM:
No "things to do in Miami" list would be complete without a visit to this unique gem. Founded in 2005, WEAM is the only museum in the United States devoted exclusively to fine erotic art. In a remarkably short time for a still private collection, WEAM has developed one of the world's most renowned permanent museums for this genre. Today the WEAM Collection includes over 4000 works of international art, ranging from 300 BC to the immediate present. In terms of its quality, diversity and incomparable profile of erotic art, the WEAM stands out clearly from other museum collections. So what are you waiting for?
1205 Washington Ave., Miami Beach
305.532.9336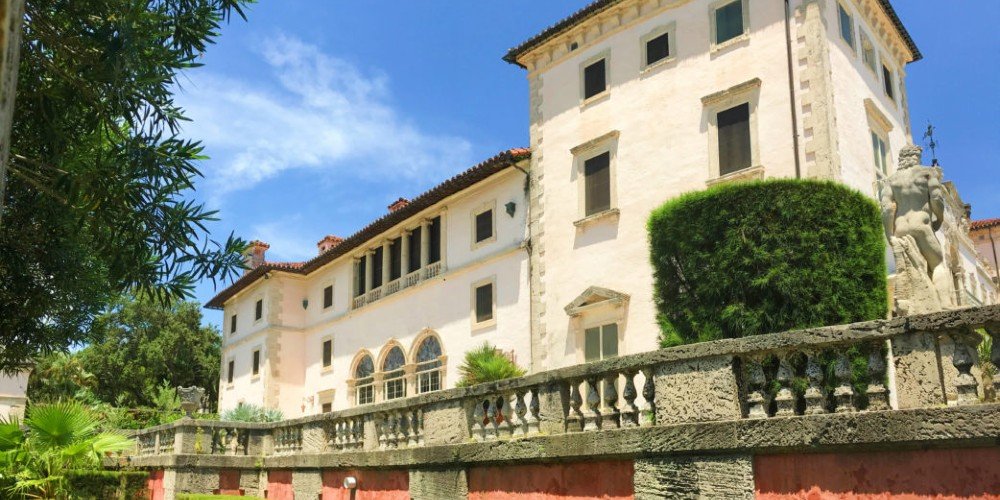 4 - VIZCAYA MUSEUM & GARDENS:
Experience a breathtaking Gilded Age estate on Biscayne Bay surrounded by ten acres of formal gardens, a mangrove shoreline and rockland hammock. Connect with Miami's past and discover this unique cultural gem. This South Florida Historic Landmark has definitely earned its place among the not-to-be-missed things to do in Miami!
3251 S Miami Ave, Miami,
305.250.9133
5 - SUPER BLUE:
The exhibit is dedicated to producing, presenting, and engaging audiences with experiential art. The program features an immersive environment by Es Devlin - a transcendent digital experience created by teamLab and an enveloping light-based Ganzfeld work by James Turrell. Representing artists working across the spectrum of experiential art, Superblue Miami offers visitors an unparalleled opportunity to be transported to an array of new worlds in a single visit.
1101 NW 23 Street, Miami
786.697.3414
6 - ART DECO WEEKEND:
Talk about one of the ultimate things to do in Miami! Art Deco Weekend was created nearly 40 years ago by the Miami Design Preservation League (MDPL) to showcase the beautiful Art Deco buildings of South Beach, preserving them for future generations. Now you can experience the magic in all its splendor! This community festival is held on world-famous Ocean Drive in Miami Beach, and welcomes over 150,000 visitors during the 3-day event.
Miami Design Preservation League
1001 Ocean Drive, Miami Beach
305.672.2014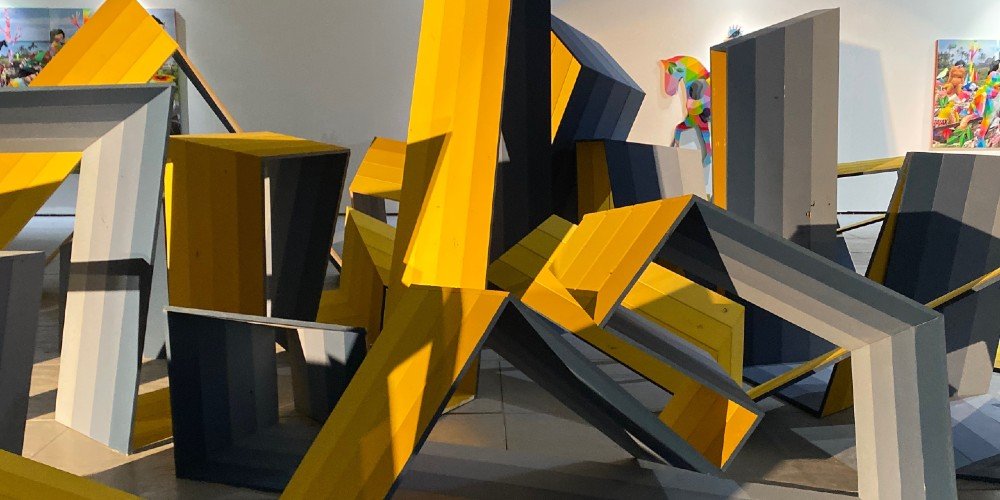 7 - ART BASEL/ART WEEK:
You know winter has officially arrived in South Florida when Art Week comes to town! Each year, over 100,000 art aficionados descend on sunny South Florida to experience one of the most famous things to do in Miami, featuring dozens of satellite Art Fairs, spectacular artworks, the opportunity to mingle with fabulous artists, and the chance to enjoy all the cultural festivities this event has to offer. It's no wonder the area has become a global beacon in the international arts scene! And don't forget to check out the CultureOwl comprehensive Art Week issue, featuring a map, Must See Art section, and fair listings so you won't miss any of the fun!
www.miamiandbeaches.com/events/art-basel/art-festivals
8 - NORTH BEACH BANDSHELL:
When deciding what things to do in Miami, The North Beach Bandshell should definitely be on your agenda. This is an open-air amphitheater in the heart of Miami Beach's charming North Beach district. In its original heyday, the unique structure hosted big band dance parties, roller skate nights, and various community events. The tradition continues today, with more exciting programs, which continue to delight attendees in the beautiful oceanfront setting. So come out of your shell and join the festivities!
7275 Collins Avenue, Miami Beach
305.672.5202
9 - SHAKESPEARE IN THE PARK:
Looking to shake things up, culturally? Shakespeare Miami promotes literacy, culture and a passion for the arts through free presentations of the works of William Shakespeare. When it comes to things to do in Miami, live theater is a fantastic way or broadening your horizons. Shakespeare's plays, though 400+ years old, touch on profound human truths, and offer powerful ways of expressing, sharing and shaping human values. And if that doesn't sell you, you can bring your favorite beach chair (or rent one), drinks, food, and indulge in a cultural picnic. Shakespeare Miami performs in several venues across South Florida. Check the website for a show near you.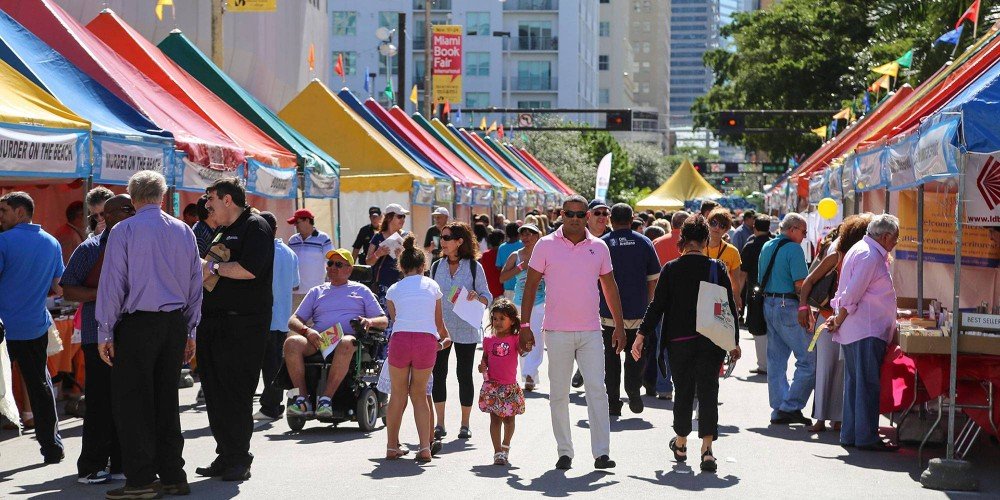 10 - MIAMI BOOK FAIR:
Love books? You'll definitely get a read on the literary pulse of Miami at this event! The Fair features six nights of readings and discussions with noted authors from the United States and around the world. During Street Fair weekend, more than 250 publishers and booksellers exhibit and sell books, with special features like the antiquarians, who showcase signed first editions, original manuscripts and other collectibles. Though there are many free events at the fair, make sure you "book" tickets in advance for the special events!
300 NE Second Avenue (Freedom Tower, 7th Floor), Miami
305.237.3258
Whatever speaks to your cultural passions, there are a wide array of things to do in Miami that will satisfy your artistic cravings. CultureOwl's list is just a small sample of the multitude of events out there. Check out our arts calendar to help plan your next cultural outing in Miami!