Tweet
SHINE Mural Honors Health Care Heroes
The St. Petersburg Arts Alliance's annual SHINE Mural Festival has partnered with Bayfront Health St. Petersburg to honor healthcare heroes on the frontlines of COVID-19.
The "Bright Spot" community mural project, designed by local artist Leo Gomez, invites Bayfront Health St. Petersburg's doctors, nurses and other medical personnel to participate in the mural painting process on October 17th and 18th at 744 6th Ave South. Created to acknowledge and celebrate the on-going sacrifices endured by frontline workers, for artist Leo Gomez, the project is especially impactful because his father and his girlfriend are both nurses.
"Over these last 18 months, our team members and medical staff have continued to care for patients in a professional and exemplary way, demonstrating courage, commitment and resilience," said John Moore, president, Bayfront Health St. Petersburg. "We are excited and honored to be recognized by and to help create this mural."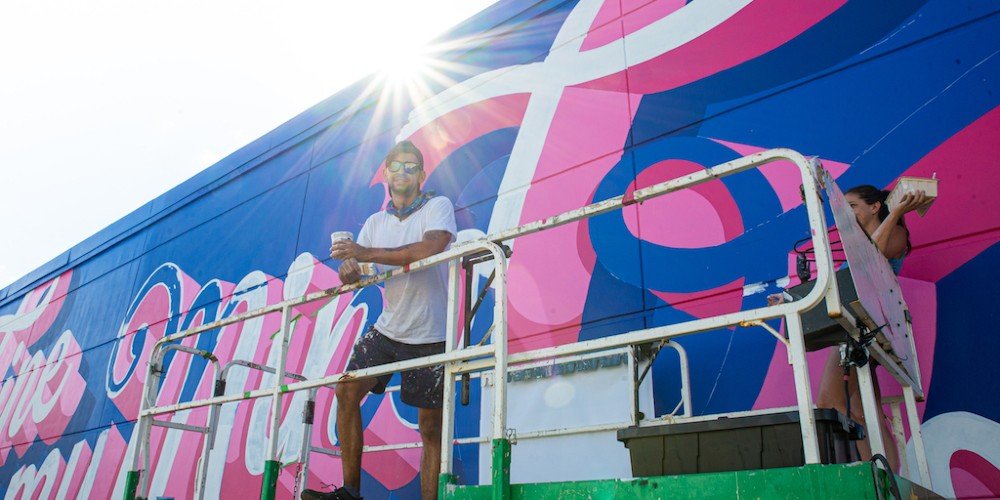 The mural is located on the east side of the Human Resources building at Bayfront Health St. Petersburg. It will serve as a vibrant reminder of the hospital's dedicated staff and symbolize the community's deeply felt appreciation for those who've lost their lives to COVID-19 and those who've risked their lives to save them. The mural will be painted during the SHINE Festival, October 15-24, 2021 with volunteer paint days on Sunday, October 17 and Monday, October 18. SHINE is honored to partner with Bayfront Health St. Petersburg as a Community Sponsor.
The SHINE Mural Festival officially runs October 15-24, adding 19 new murals across the art districts of St. Petersburg. For the 2021 map of murals and full event details, visit www.stpeteartsalliance.org/shine-2021