Overtown Mural for the One Year anniversary of George Floyd
By: CultureOwl
|
06/30/2021
|
Visual Arts
In anticipation of the one-year anniversary of the George Floyd's murder, Miami's longest Mural was hand-painted in Overtown. The artists and youth hand-painted the mural throughout the month of April.
Artist Tierra Armstrong, Kyle Holbrook and Kanarie Townsend painted Michelle Obama, Kamala Harris, Serena Williams and Madame CJ Walker as inspirations to all young girls, especially African American girls in Historic Overtown. The mural represents that their goals can be accomplished through hard work and dedication. Moving Lives of Kids Art Center helped painted the mural alongside Holbrook, Tierra Armstrong and Kanarie Armstrong. They began their journey with MLK Mural project as a youth student in 2013. Holbrook teamed up with James "Buckwheat" Gibson, a lifelong Overtown native, who helped narrow down which community depictions should go on the wall.
Michelle Obama is depicted near the entrance to the Vaccination site as inspiration to young black girls, but also to encourage residents in Miami to get their vaccine. Maya Angelo is depicted in the mural as well. Artist Kyle Holbrook was inspired by a conversation he was able to have with her before she passed about using art as a voice to "Speak Loud." Holbrook's daughter graduated from Columbia recently so the mural includes a memorial to Kobe and Giana Bryant memorial as a 'Girl Dad," to showcase fatherhood's importance.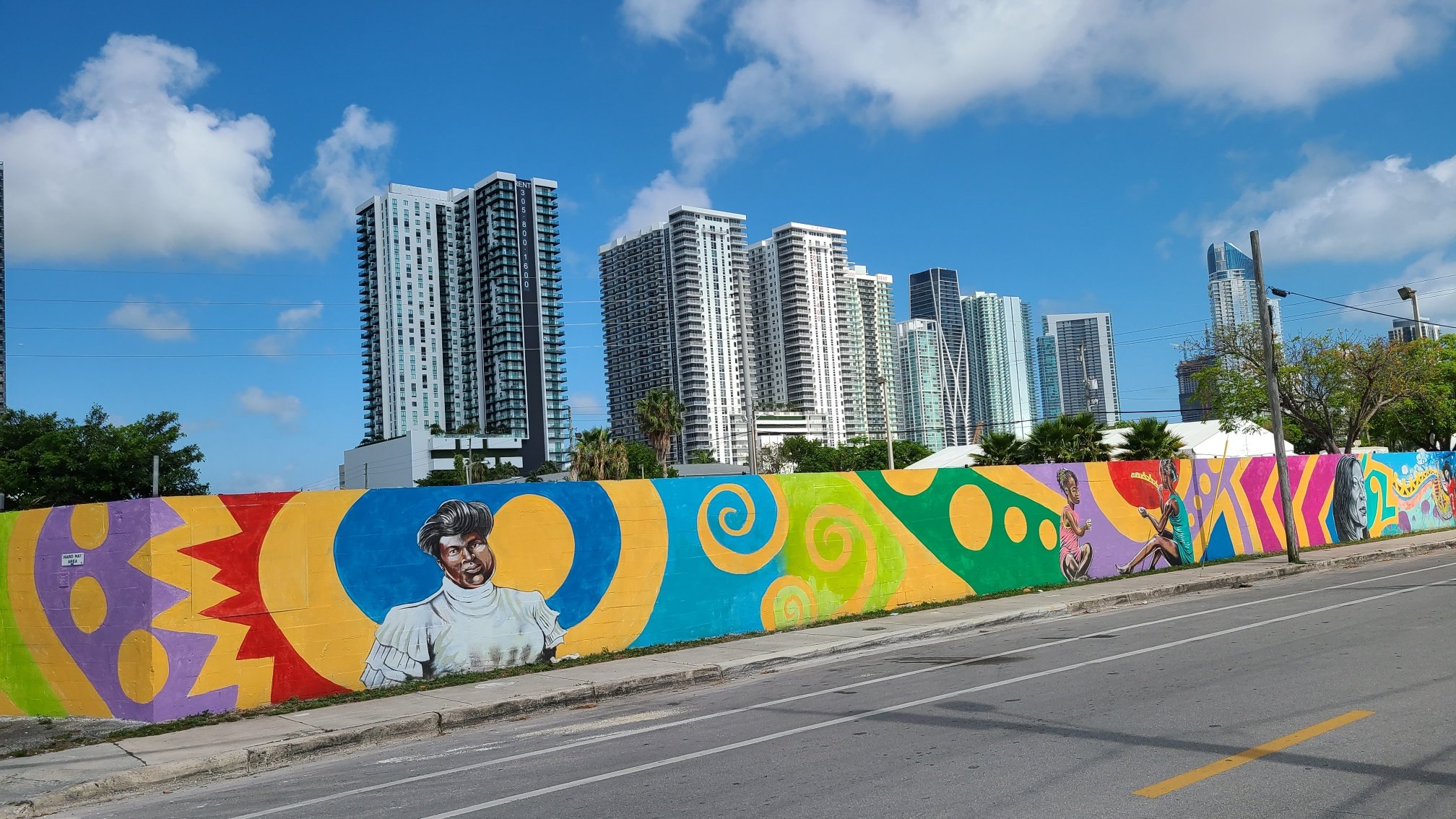 Visit the mural at 60 NW 17th St, Miami, FL 33136! Tag @CultureOwlMiami in your photos.