Tweet
Bailey Contemporary Arts Showcases the Beauty of Birds
Bailey Contemporary Arts Center has announced an exhibition by acclaimed artist Andrea Huffman. Listening to the Sky showcases the birds of Florida and the environmental impact on the local avian population through Huffman's stunning prints and fiber art works.
"Listening to the Sky is a stunning collection that inspires viewers to better appreciate, protect and preserve the environment," said Phyllis Korab, Cultural Affairs Director. "Through Andrea's work, we are encouraged to quiet our thoughts and observe more closely our connection and impact on the natural world."
Huffman's artwork will present some of the many birds that call south Florida home, both year-round and seasonally. Her work will address such local concerns as habitat loss and non-native landscaping, as well as historical events such as plume hunting in the Everglades. While understanding this is important, she will also offer viewers ideas that we can all do to enjoy our local environment more and reduce our impact on it.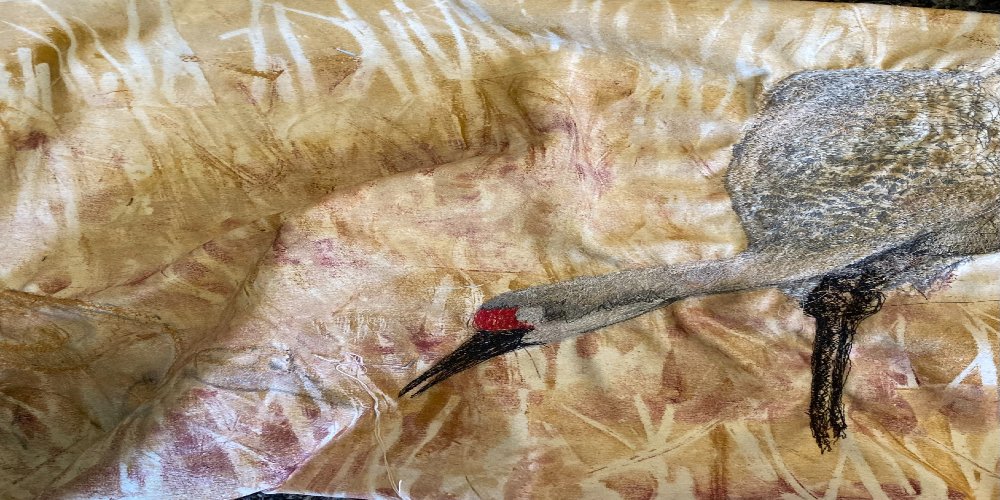 Fiber artist Andrea Huffman, who is part of the Artist in Residence program at BaCA, received a master's degree in Art Education from Florida International University and taught art in Broward County Public Schools for more than 30 years. She has exhibited her art throughout Florida and nationally, receiving numerous awards and recognitions, including several grants and a residency at the prestigious Hermitage Artist Retreat in Englewood, Fla. Although Huffman has retired from teaching in the public school system, she continues to share her passion for art teaching classes and workshops in fiber art and mixed media at various art venues and guilds throughout Florida.
Bailey Contemporary Arts Center is located at 41 NE 1st Street, Pompano Beach, Florida. Tuesday through Friday: 10:00 am – 6:00 pm | Saturday: 10:00am – 4:00pm. There are no fees to explore the exhibitions. For more information, www.pompanobeacharts.org