A new exhibit is coming to the Coral Springs Museum of Art! "Into the Fold" highlights a series of eleven artists' books and the artists who made them. Each book is the result of a collaboration between the artist and a printmaking and book arts studio, IS Projects, made possible through their artist book publishing program, Existent Books.
Viewers can get up close and personal with handmade, limited-edition artists' books and gain an in-depth view of how artists working in varied media take on the challenge of manifesting their concepts and visual language into a book form.
Existent Books is a semi-annual publishing initiative established in 2015, which brings artists to IS Projects to experience fine art printmaking, letterpress printing and fine book binding. These artists then design an artists' book that IS Projects' staff produces by hand, taking inspiration from all the techniques that the studio has come to offer: screen printing, relief, intaglio, letterpress, foil stamping, die-cutting, pop-ups, and more. Existent Books is unique in that it specifically publishes limited edition handmade artists' books produced with traditional printing and binding techniques. With a mission focused on building awareness and breaking down barriers to entry in artists' book publishing and collecting, the Existent Books initiative is invested in collaborating with a variety of artists, including those working in different media and with limited to no experience in printmaking or book arts. To date, the project has included artists whose primary practice includes printmaking, illustration, painting, sculpture, graphic design, video, architecture, drawing, fiber and performance.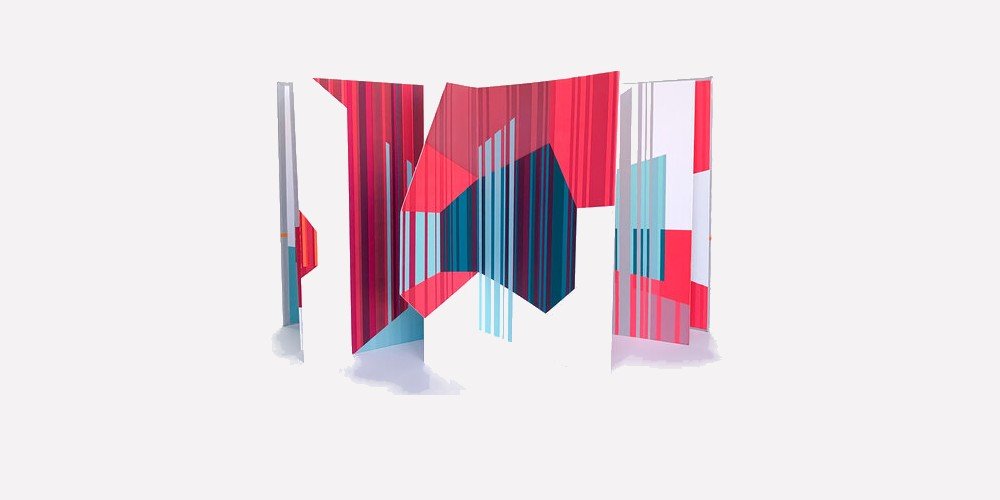 The Unmade Room, Christian Feneck
EXHIBITING ARTISTS
Edwin Beauchamp
Beth Sheehan
Noah Levy
Jen Clay
Brian Butler
Elysa D. Batista
Christian Feneck
Michelle AM Miller
Onajide Shabaka
Carol Prusa
Elia Khalaf
The beauty of the Existent Books project is that each artist is given complete freedom when translating their existing practice into a book format. Artists are tasked with examining how their paintings or sculptures can be transformed within a bound structure. As they explore narrative and sequence, each resulting book is as unique as the world in which they came from. Viewers are welcome to experience these worlds unfold as each artist's typical, existing practice is displayed alongside their artists' books in the museum. This unique exhibition also invites viewers into the process of creating artists' books by showcasing some of the printmaking and hand binding techniques IS Projects provides to its artists through behind the scenes materials like printing plates, early maquettes, original drawings, color swatches, and more!
The exhibition will be on view July 6 to August 21, 2021 with programming including a reception on Thursday, July 22nd from 5:30-8:30. Museum goers are encouraged to create their own artists' books with a simple book binding activity and a stamping station within the exhibition.