The Horrorland Drive-Thru Halloween Experience returns to South Florida
By: CultureOwl
|
10/12/2021
|
Performing Arts
Spooky season is here! The Horrorland is back, and with it comes a frightening drive-thru experience for the whole family! The leaves begin changing color, pumpkin spice makes its debut on menus, and the sounds of terrified screams can be heard echoing from The Horrorland. Fall has arrived, and for fans of blood, guts, and chills in the night, all roads lead to The Horrorland, an in-vehicle experience that is a fun-filled, scary joy ride into the unknown.
Enjoy the adrenaline rush that comes from getting chased as you cruise through this year's The Horrorland attraction. This spooky drive thru boasts not just one, but eight haunted houses to satisfy the needs of all horror aficionados. Located at Corner of Country Club Road and Abigail Road, right across from Aventura Mall, this year's thrilling journey opens October 1 and runs through October 31, with performances Thursday through Sunday.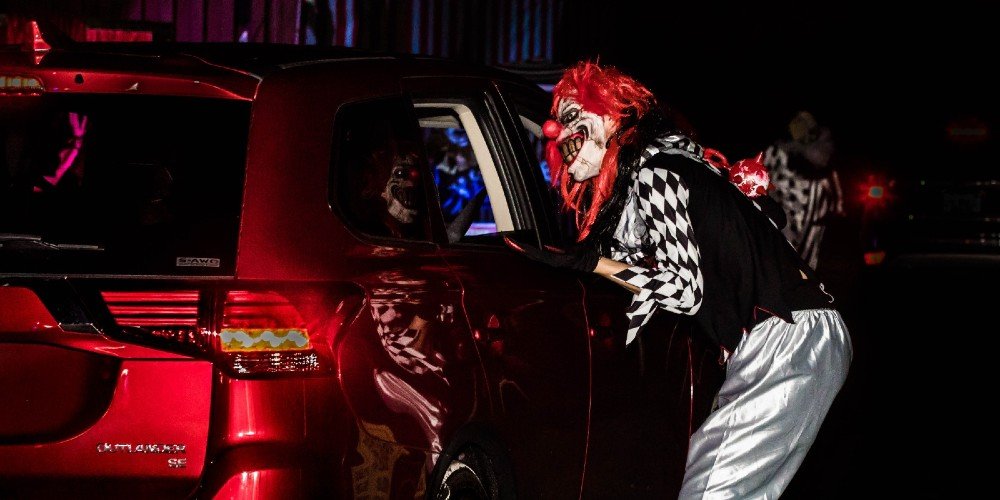 In its second consecutive year, the drive-thru haunted house experience is one of the top Halloween attractions in South Florida. The experience is complete with state-of-the art props, theatrical sets, movie-quality makeup, over-the-top special effects, specialty themes, and details created to promise for the most terrifying Halloween experience ever.
"The beauty of this immersive experience is that participants are protagonists in a horror movie that's happening around them in real-time – and it's all done from the safety of their cars," said Francisco Santos, CEO and Director of Live305 Entertainment. The Cirque du Soleil veteran, with more than 20 years' experience in the experimental entertainment business and his talented AI team have developed the one-of-a-kind concept thrill fest experience unlike any other.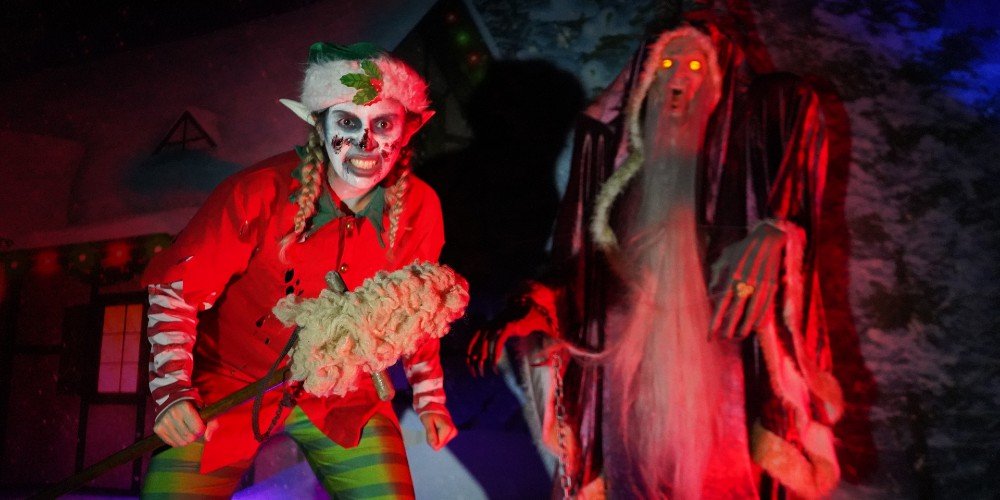 This year boasts eight different haunted passages for guests to explore with spooks and haunts around every corner!
- Burned Alive: Arrive to the sweet sound of chainsaws ringing in your ears. The immersive experience is based on a fictional campground massacre. Turn off your headlights and tune into a predetermined radio station before slowly creeping along a wooded path with plenty of stops for various fright-filled haunted scenes along the way.
- My Bloody Sweet 16: The most bizarre murders await at this gruesome birthday celebration where an RSVP is not required.
- Nightmare Asylum: Welcome to your worst nightmare! Check into the asylum and become a part of the bone-chilling madness with the demented and deranged doctors and nurses!
- Once Upon a Holiday Horror: The naughty list is larger than the nice list when you come face-to-face with Krampus and his Elf. This is one holiday you don't want to miss.
- Dinner to Die For: A retro diner featuring a menu of nightmares that actually come true! This wicked, moonlit, morbid experience is the perfect date night gone wrong.
- Clown Attack: Keep your eyes open as this clown experience is a neon-lit, technicolor dreamland that entices guests to slow down and take in all the beauty...before clowns emerge to say a scary hello.
- Jail of No Return: Explore an abandoned prison with just a flashlight. This is where the truly horrible criminals are sent and where fears come to life in a jail that's almost impossible to escape.
- Infected Town: Wander through a top-secret underground town where zombies are on the loose and thirsting for human brains. What's worse, the surface deems the site a lost cause and everything around you is set to self-destruct. Get out while you can!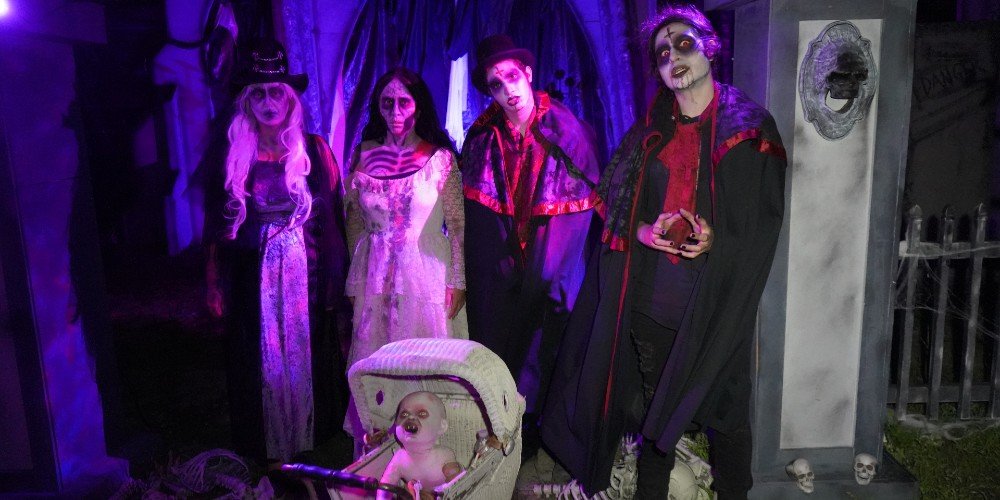 When the sun goes down, The Horrorland comes alive. The drive-thru is open from 7 p.m. to 11 p.m. on Thursdays and Sundays, and 7 p.m. to 12 a.m. on Fridays and Saturdays. Guests will feel the hair on their arms rise as monsters, stalkers, and general mayhem is let loose in the parking area of Aventura Mall. The Horrorland is recommended for visitors who are at least 10 years old. Waivers are required before entry and tickets per vehicle start at $58.99. This event is contactless, and tickets must be purchased in advance at www.TheHorrorland.com.
To keep customers and Horrorland ghouls safe, all COVID-19 precaution measures are carefully observed to ensure the health and safety of everyone. Masks should be worn inside the vehicle if guests plan to put down their windows.
Due to safety regulations, tickets must be purchased online prior to entering Horrorland. Each car must have a drive-thru ticket to enter. For any questions regarding tickets, call 1-800-383-6119 or email info@thehorrorland.com. Visit www.thehorrorland.com/faq for more information.