Tweet
Martha Mary Concerts Season Announcement
Now in its 18th year, the nonprofit Martha/Mary Concerts continues to bring world-class music at movie ticket prices to a diverse South Florida population! They've announced their new season with four upcoming performances.
Sunday, September 12 • 4pm
Clarice & Sergio Assad with Sammy Figueroa & Brian Potts
Experience Brazilian jazz, samba, choró, bossa nova, classics, and original compositions. Clarice Assad dazzles as an award-winning composer, pianist and multilingual singer exploring the voice as an instrument. Her father, Latin Grammy winner Sergio Assad, is one of the most important classical guitarists of our age. Multi Latin Grammy nominee Sammy Figueroa is recognized as today's leading Latin jazz percussionist. Joined by Brian Potts, a versatile performer and educator with a passion for Brazilian percussion and the pandeiro.
Sunday, November 7 • 4pm
The Frost Chorale with Amanda Quist, Conductor
The internationally recognized Frost Chorale performs a new holiday program especially designed for the historic Corpus Christi's updated acoustics and the Martha/Mary Concerts community.
Sunday, February 13 • 4pm
Dena DeRose: The Best of Classic Jazz
Currently based in Graz, Austria and Siena, Italy, Dena brings her trio to Miami for an unforgettable Valentine's Weekend. Come share the love embodied in the loveliness of great classic jazz.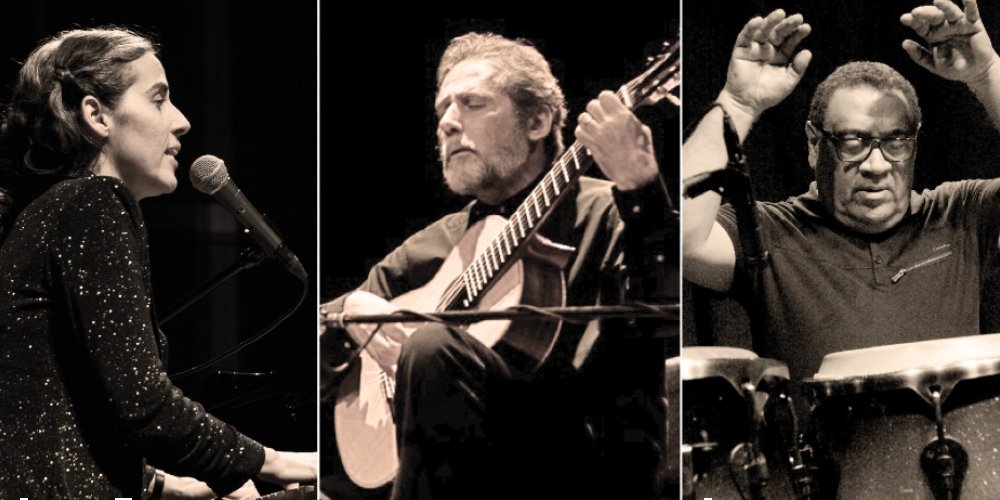 Sunday, April 24 • 4pm
The Queen's Six: From Windsor Castle to Miami
Majestic music by six lay clerks of the Chapel Choir of St. George's at Windsor Castle where they perform for the Queen and the royal family. With their signature a cappella they perform an extended repertoire - from early chant, Renaissance polyphony, madrigals, and folk songs, to upbeat jazz and pop arrangements.
General admission tickets for all concerts are $15, and special Blue Circle seating is $25. Purchase tickets at www.marthamaryconcerts.org or at the parish office.