Tweet
KEY CHORALE'S PERFECT PITCH, AN ANNUAL LUNCHEON
The Suncoast's premier symphonic chorus, Key Chorale, has announced that they will be awarding the 2021 Perfect Pitch Award to Nate Jacobs, Founder/Artistic Director of Westcoast Black Theatre Troupe at their annual luncheon.
Nate continues to be a driving force in Florida's theatre scene. A graduate of Florida A&M University, Nate founded WBTT in 1999. He has written, composed, directed and performed in countless productions. His extensive work in the community in training and mentoring youth in the performing arts is legendary.
Perfect Pitch, Key Chorale's annual luncheon will be held November 1st at 11:30 am at the Sarasota Yacht Club. Featured guests will include Westcoast Black Theatre Troupe and Visible Men Academy. A paddle raise will support the Key Chorale Student Scholar Program created to inspire, coach, and fund opportunities for high school students interested in careers in the vocal arts.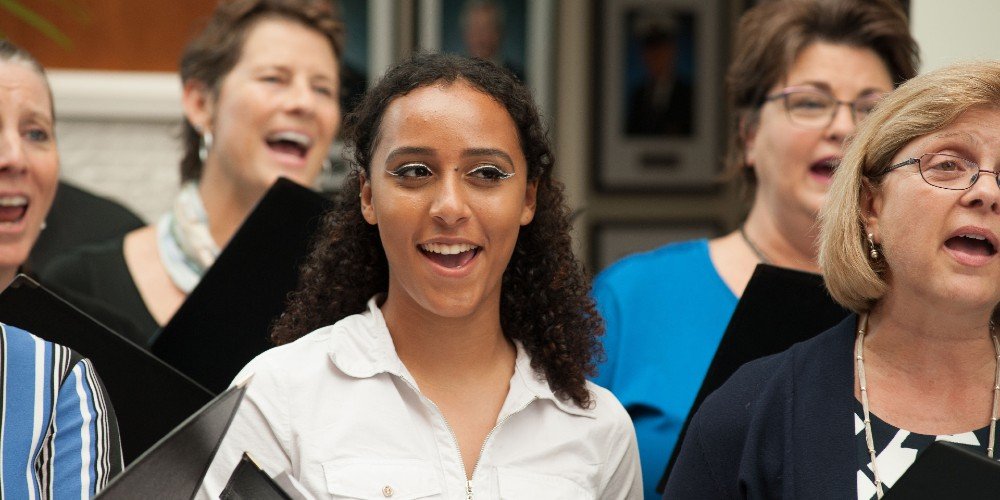 Celebrate the impact that choral music can have throughout life, from youth to adulthood, affecting our lives, careers, and communities. Guests will be welcomed with a wonderful performance by the Key Chorale Chamber Singers and the 2021-22 Student Scholars. There will also be special guest performances by Westcoast Black Theatre Troupe and Visible Men Academy.
This year's Paddle Raise will support the 2021-21 Key Chorale Student Scholar Program. The program provides students who intend to pursue music beyond high school the opportunity to sing with Key Chorale at no cost, as well as countless other valuable experiences, from voice lessons and mentoring, to workshops on music fundamentals and building a career in music. Luncheon guests will learn more about this exciting program, how the community can support it,
Highlights of the Student Scholar program include:
-Student participation in rehearsals and performances of season concerts with professional orchestra and world-class soloists
-Exposure to varied music styles from Classical Masterworks, to Contemporary and the Circus
-Opportunity to rehearse and perform under the baton of professional conductor Joseph Caulkins
-Opportunity to engage in vocal lessons and music fundamentals classes at no cost to student
-Workshops on topics relevant to preparing high school students for college level music school enrollment and success
-Student Scholars are recommended for the program by their high school choral director and selected through competitive auditions
For more information or to purchase tickets for the luncheon or concerts, visit www.KeyChorale.org or call 941.552.8768. Ticket prices range from $100 for a single ticket to $1200 for a table of 4.