New Installation at Manhattan's Madison Square Park
By: CultureOwl
|
12/17/2021
|
Visual Arts
In spring 2022, Spanish artist Cristina Iglesias will unearth the forgotten terrains and geographic history of Madison Square Park in a newly commissioned public art installation, her first major temporary public art project in the United States.
Landscape and Memory will place five bronze sculptural pools, flowing with water arriving in different sequences, into the park's Oval Lawn, harkening back to when the Cedar Creek—now buried underground—coursed across the land where the park stands today. Building on Iglesias' practice of unearthing the forgotten and excavating natural history, Landscape and Memory resurfaces in the imaginations of contemporary viewers the now-invisible force of this ancient waterway. The installation will be on view from May 23 through December 4, 2022.
"Cristina Iglesias is renowned for sculpture and installation that engage closely with the spatial, cultural, and historical qualities of the spaces where they're sited. With Landscape and Memory, Iglesias brings a new level of exploration to our commissioning program, creating sculptural cracks in the lawns that reveal an unseen element of the park's natural history," said Brooke Kamin Rapaport, Deputy Director and Martin Friedman Chief Curator of Madison Square Park Conservancy. "Visitors who encounter the work will do so almost as archaeologists witnessing a living artifact from a centuries-old New York City, untouched by the present-day urban landscape."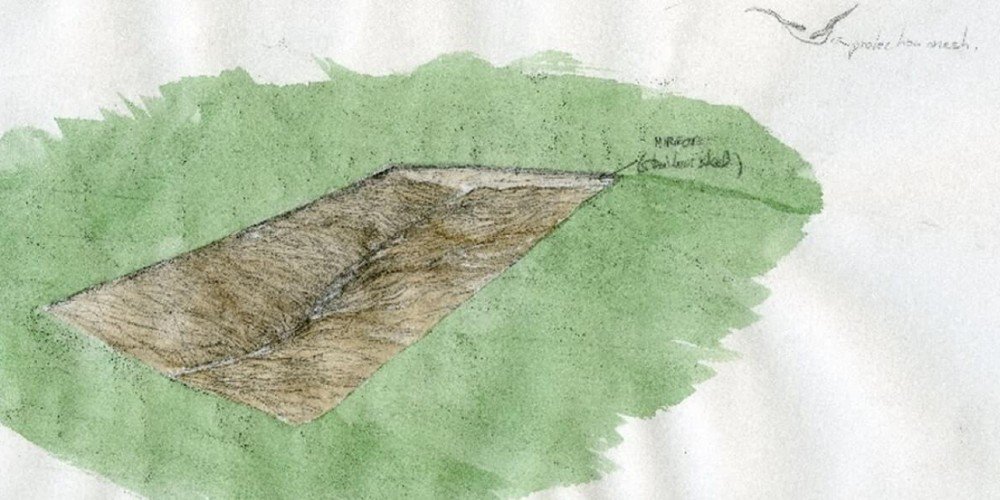 For Landscape and Memory, Iglesias will dig deep into the park's lawns to install five subterranean bronze sculptures carved with intricately patterned bas-reliefs. A subtle stream of water will continuously trail across the sculptures' hollowed surfaces, evoking the constancy of water slowly eroding rocky surfaces across millennia. The installation conjures the existence of unseen ancient streams that continue to run beneath modern cities, connecting the urban present with its primordial past. Connecting us to abstract ideas of what lies beneath us, within.
Nodding to historian Simon Schama's major 1995 volume of the same name, which surveyed the history of landscape across time and terrain, Landscape and Memory is informed by Iglesias' research into the history of the site. For the project, Iglesias located and studied antique maps that documented the water flow beneath Madison Square Park, where the Cedar Creek once coursed. With nineteenth-century industrialization, streams like the Cedar were buried underground to create additional land for building sites, underground drains, or sewers. Through Landscape and Memory, Iglesias renders this buried history visible again, inviting viewers to contemplate centuries of transformation of urban sites that were once natural.
"Madison Square Park has a rich history, witnessing and participating in several hundred years of New York City's growth and evolution," said Madison Square Park Conservancy Executive Director Keats Myer. "Iglesias' commission digs deep into this history, evoking an era that predates even our centuries-old park, to reconnect today's visitors with the natural wonder of the site as it once was."
We are adding this to our Must See Art list in 2022!